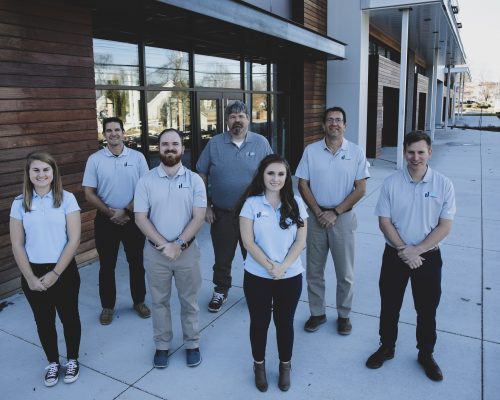 why choose us
Over 70 years experience
combined experience
SKY Engineering is a team of experienced professionals in building design, focusing on HVAC, Electrical, and Plumbing. The team strives to put service above self by acting justly, loving mercifully, and walking humbly.  SKY is dedicated to each project, quality assurance, and timely completions to make each building operate efficiently and affordably. The client's vision becomes SKY's mission.
WHAT WE DO
Know More About SKY
Nami and Chase began working together in the winter of 2012 and quickly formed a friendship while producing projects all around the state of Kentucky and Tennessee. Over the next 3 years, Lydia and Wesley joined the team to help formulate a new partnership, SKY Engineering.
SKY's motto is to "Act Justly, Love Mercy and Walk Humbly" – Micah 6:8. SKY takes that approach not only in life, but in work.
As a leading MEP design engineering firm in Bowling Green, Kentucky, SKY caters to its clients with a hands-on approach that focuses on designing complete heating and cooling systems, intricate plumbing designs, lighting and power distribution systems, and more. SKY strives for excellent service by meeting the clients' needs and remaining in budget. Additional capabilities include, small interior renovations and construction management oversight on projects ranging from vanilla box office buildings to the complexity of process manufacturing facilities.
Instrumentation and Controls
60%
Security Consulting and Design
60%
About